Simon-DeVos Prize for Philanthropic Leadership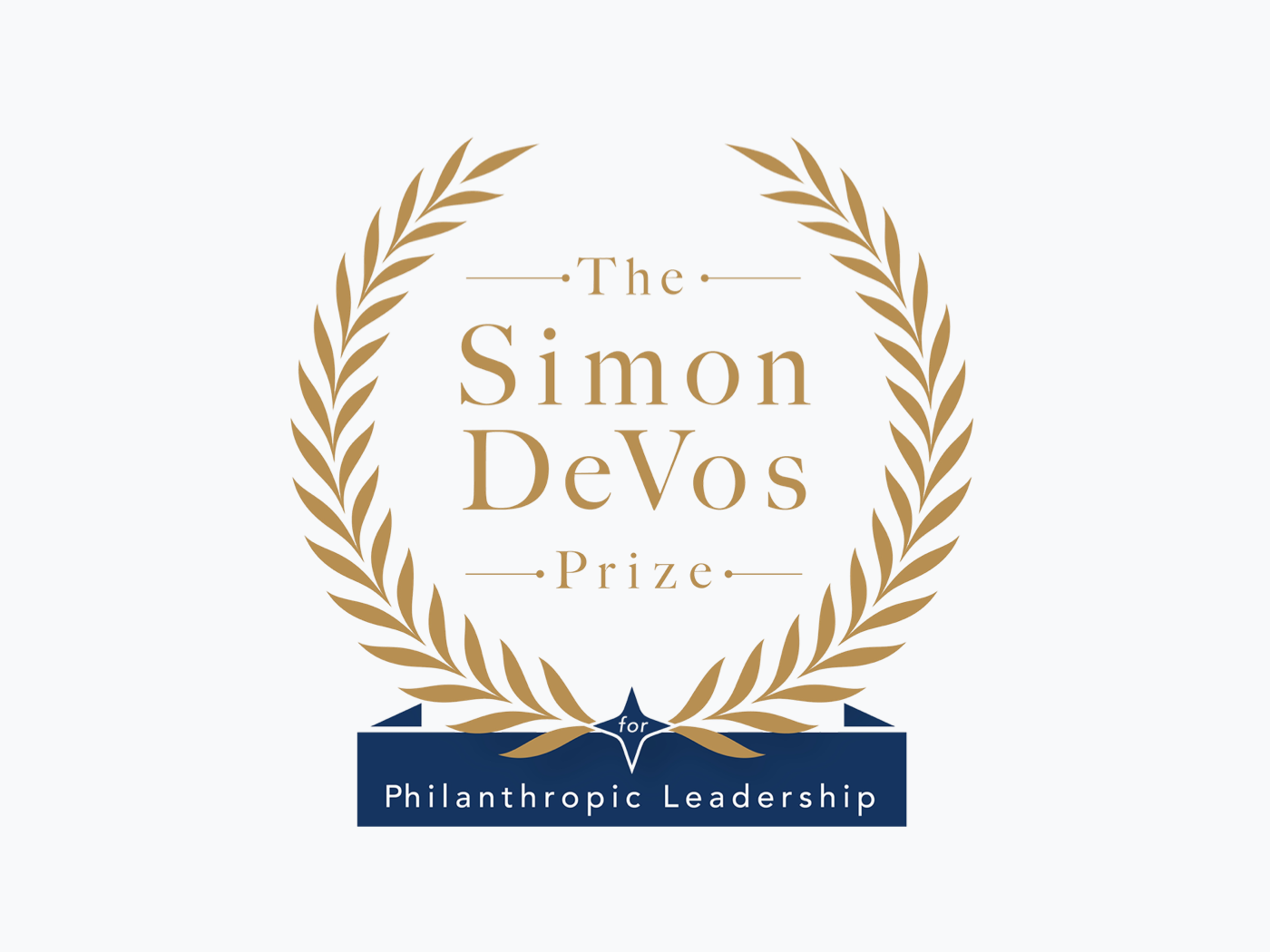 The William E. Simon Prize was created in 2001 to honor a prominent philanthropist who showed exemplary leadership and vision. For 15 years, the Philanthropy Roundtable, a nonprofit that supports freedom-minded philanthropists, celebrated the legacy of William E. Simon by administering the Prize to individuals whose philanthropic efforts strengthen communities and improve lives while inspiring others to do the same.
In 2021, the DeVos Family Foundation and the Simon Foundation formed a partnership, establishing the new Simon-DeVos Prize for Philanthropic Leadership. The Prize continues the tradition of recognizing philanthropists who have demonstrated leadership through their own charitable giving and have supported causes and charities that achieve positive results. These individuals have been guided by principles such as personal responsibility, resourcefulness, volunteerism, scholarship, individual liberty, faith in God, and helping people to help themselves.
The Simon-DeVos Prize includes a $200,000 award payable to any named charity. Each year's recipient is honored at the Philanthropy Roundtable's Annual Meeting, where the Prize and award are presented.
"We are honored to partner with the Simon family for the Simon-DeVos Prize. This award shines a light on individuals making a significant impact in the philanthropic sector and their community through generosity. Personal philanthropy reflects the passions of the individual and plays an essential role in creating opportunity, enhancing the arts, improving educational outcomes, meeting basic human needs, and so much more."
Past Recipients
2022 Ken Griffin
2021 Bill Oberndorf
2020 John and Susan Sobrato
2019 Russ Carson
2018 Paul Singer
2017 Pitt and Barbara Hyde
2016 Bruce and Suzie Kovner
2015 David Weekley
2014 Jon Huntsman, Sr.
2013 Eli and Edythe Broad
2012 Bernie Marcus
2011 Charles G. Koch
2010 Roger Hertog
2009 Philip and Nancy Anschutz
2008 S. Truett Cathy
2007 Frank Hanna III
2006 Richard and Helen DeVos
2005 Ben Carson
2004 David Robinson
2003 John Templeton
2002 Raymond G. Chambers
2001 John T. Walton